DIRECTOR OF DEVELOPMENT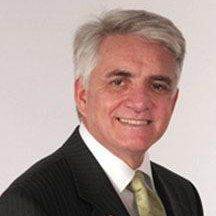 Silverio A. Vega
Silverio "Sal" A. Vega has served Hudson County since 1981. The former mayor of West New York, NJ, Mr. Vega has demonstrated his commitment to the state of New Jersey in various capacities throughout his illustrious career.
During his tenure as Mayor, from 2006 through 2011, Mr. Vega also served as Assemblyman for the State of New Jersey's 33rd Legislative District from 2006 through 2008. Prior to this, Mr. Vega represented the 7th Legislative District of Hudson County as a Freeholder, where he held the position of Board Chairman from 1999 through 2006.
Mr. Vega's career began in a West New York classroom, where he taught Basic Skills at P.S. #1 before becoming a Physical Education instructor at Memorial High School. Mr. Vega would become a pillar of Memorial High School athletics, serving as Athletic Director from 1988 through 2012.
A decorated athlete, Mr. Vega was a High School All American in Cross Country and was a 10,000-meter Champion in the Southeastern Conference (SEC) while attending University of Tennessee-Knoxville. Mr. Vega also finished 9th place overall at the 1984 United States Marathon Olympic Trials in Buffalo, NY.